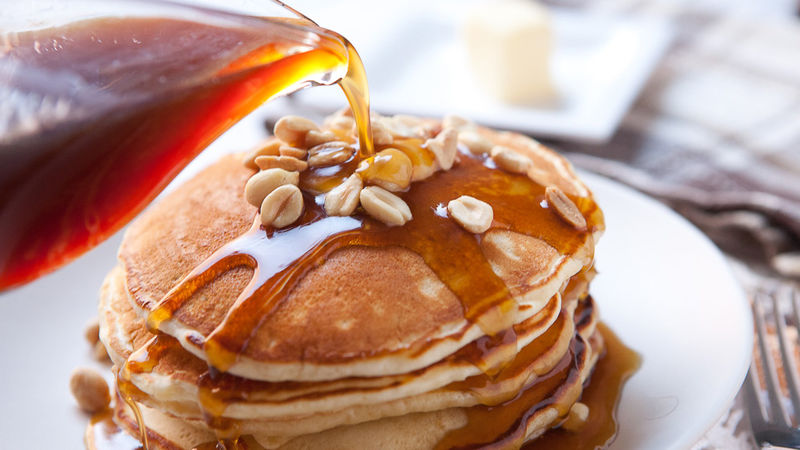 Serves 2 (35g Protein per)
Ingredients:
1 cup Spelt flour / your favourite low carb flour
1/4 cup Vegan Protein Pea Powder (available in our shop)
1 tsp baking powder
1 tsp sea salt
2 tbsp pure maple syrup
1 cup water + more as needed
Preparation:
Mix the dry ingredients together in a bowl. Add the maple syrup or sweetener of choice, then the water, mixing until "just mixed". it should be a little lumpy and quite thick. Add a little extra water if needed. Cook in a hot non-stick pan until bubbles appear in the centre of each pancake. Flip and cook for a few more minutes.
Drizzle well with maple syrup and serve hot!